Starting today, and running until Wednesday, April 23, 2014 classic Bristlebane celebration quests are back! 
This event marks the limited return of Bristlebane quests such as "A Fool's Errand," "This Ain't Right," and "Let's Have Some Fun!" I noticed that there are no current entries in Wikia for any of these quests or the rewards for these quests. Have you ever considered writing some?
Here are some photo assets to get you started!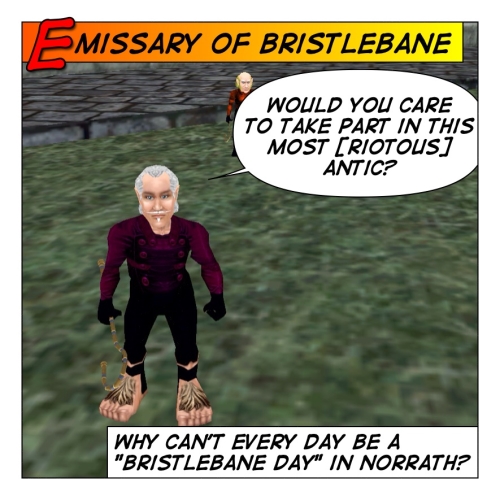 Why can't every day in Norrath be a Bristlebane Day?
For more information about this event, see the article here . 
Ad blocker interference detected!
Wikia is a free-to-use site that makes money from advertising. We have a modified experience for viewers using ad blockers

Wikia is not accessible if you've made further modifications. Remove the custom ad blocker rule(s) and the page will load as expected.